Products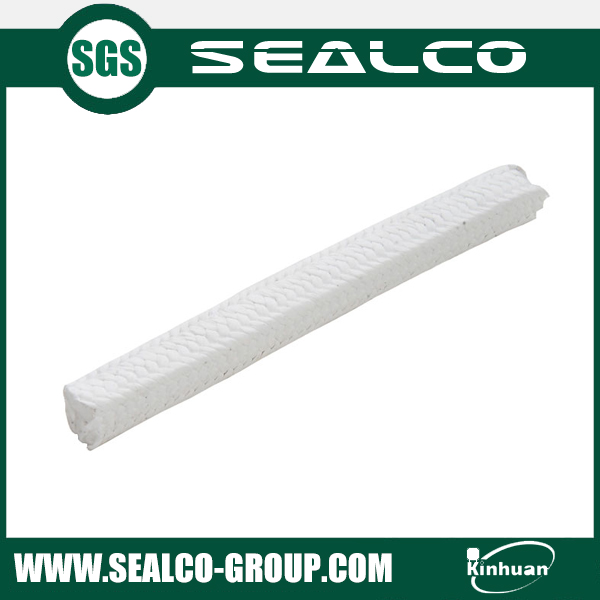 Continuous use temperature
◇ pure PTFE fiber -150 to +260
product description
◇ PTFE packing from pure PTFE fiber braided made, without PTFE emulsion and lubricant processing. Because by having a flexible solid woven and adjustable, so with the shaft, stuffing box can be a good match with excellent corrosion resistance, good self-lubricating and anti-paste nature. It can be used for chemical, food, medicine, papermaking, chemical fiber, chemical, etc. do not allow the operation of pollution occasions, apply to all chemical media except soluble alkali metals and free fluorine ions.
Feature
◇ has excellent high temperature performance
◇ resistance to ozone, oxygen, light and weathering
◇ high strength, high modulus, low shrinkage, deformation
◇ non-flammable, good thermal insulation properties
◇ resistance to chemical corrosion
◇ easy construction
performance
| | |
| --- | --- |
| material | Pure PTFE fiber |
| Ph value | 0~14 |
| Maximum use temperature (℃) | 800 |
| Continuous use temperature (℃) | -100 |
application
◇ not suitable for high pressure valves and low speed applications, but for the medium purity and corrosion resistance of a place high demands
◇ can be used in chemical, food, medicine, papermaking, chemical fiber, fine chemicals and other pollution does not allow the operating field.
◇ has good chemical stability, good self-lubricating properties
◇ In the heat and humidity constant intensity
◇ Easy loading and removal.